2006
2007
2008
2009
2010
2011
Reports 2012
Please note that not every group receives direct cash aid from the Association.
Twinning Association Committee and friends make a private visit to Arnsberg.
During the final week of June, a group of 16 made a short, private visit from West Lothian to Hochsauerlandkreis staying in Arnsberg old town. Although this was not a formal exchange visit, our German friends took the opportunity to mark the 40th anniversary of our Twinning Partnership in a number of interesting ways.
1. We were asked us to bring over 4 Scots Pines which we duly planted to commemorate 4 decades of the successful and enjoyable partnership.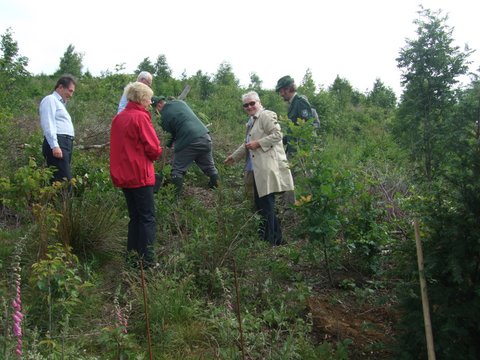 The area of wooded hillside near the village of Brilon-Petersborn had been devastated by a freak storm some years earlier - a storm which destroyed vast areas of the HSK forests causing considerable economic hardship. The decision was made to turn the spot into a memorial park. Trees have been donated and ceremonially planted by partners and friends of HSK from all over the world. More pictures can be seen in the Gallery pages.
2. Our group was invited to the unveiling of "West Lothian Platz" - an area outside the Arnsberg railway station which had been renovated from a derelict, former industrial area into a pedestrian precinct and children's play area.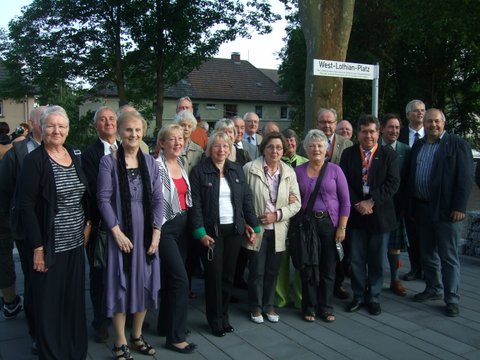 In recognition of the many musical links between our two areas and especially the visit in 2011 by Linlithgow Reed Band, the local administration had arranged for players from 4 local bands who have been associated with West Lothian bands to play for the opening ceremonies.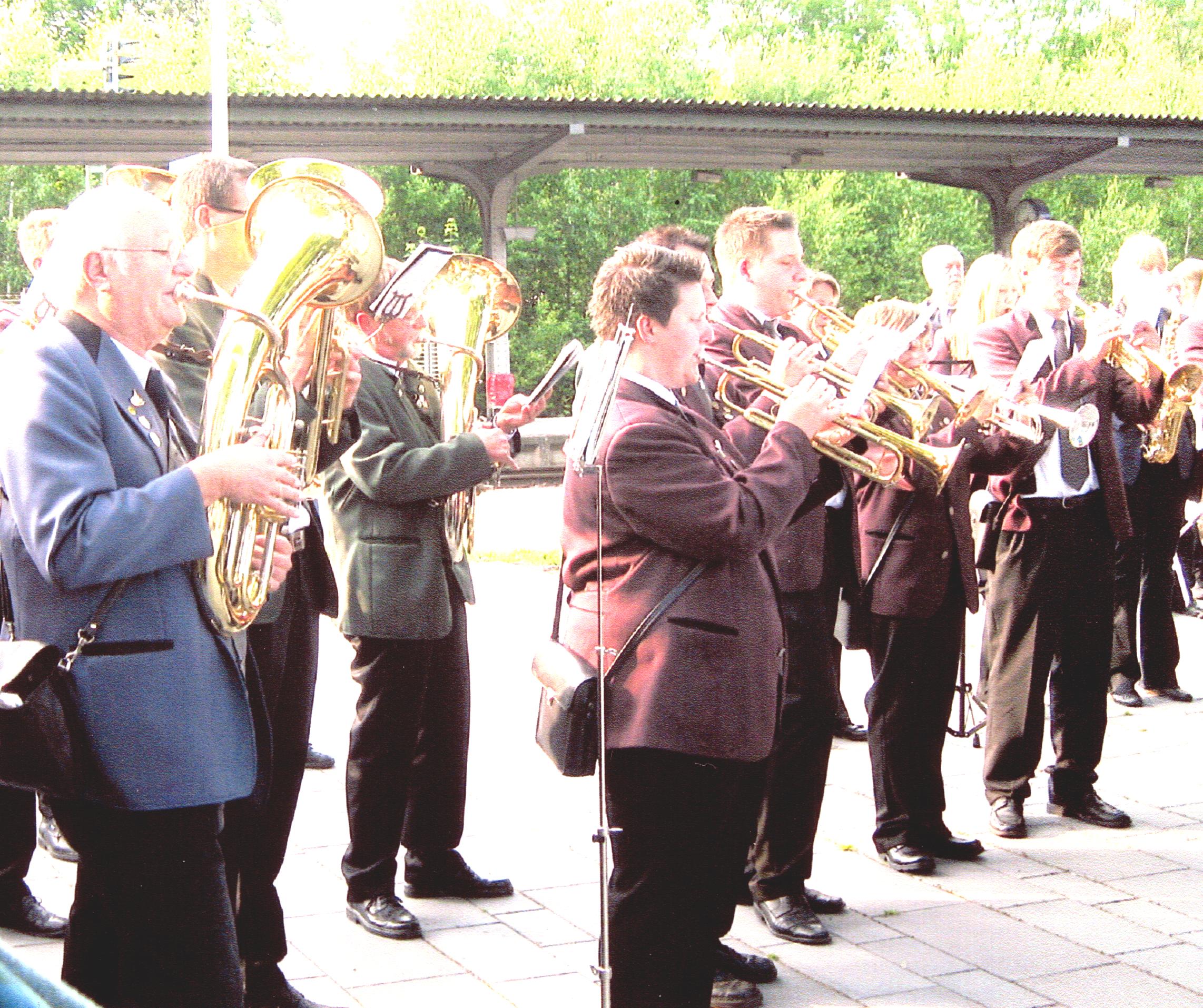 The only kilt-wearer at the opening ceremony was clearly much in demand for the photo-opportunity.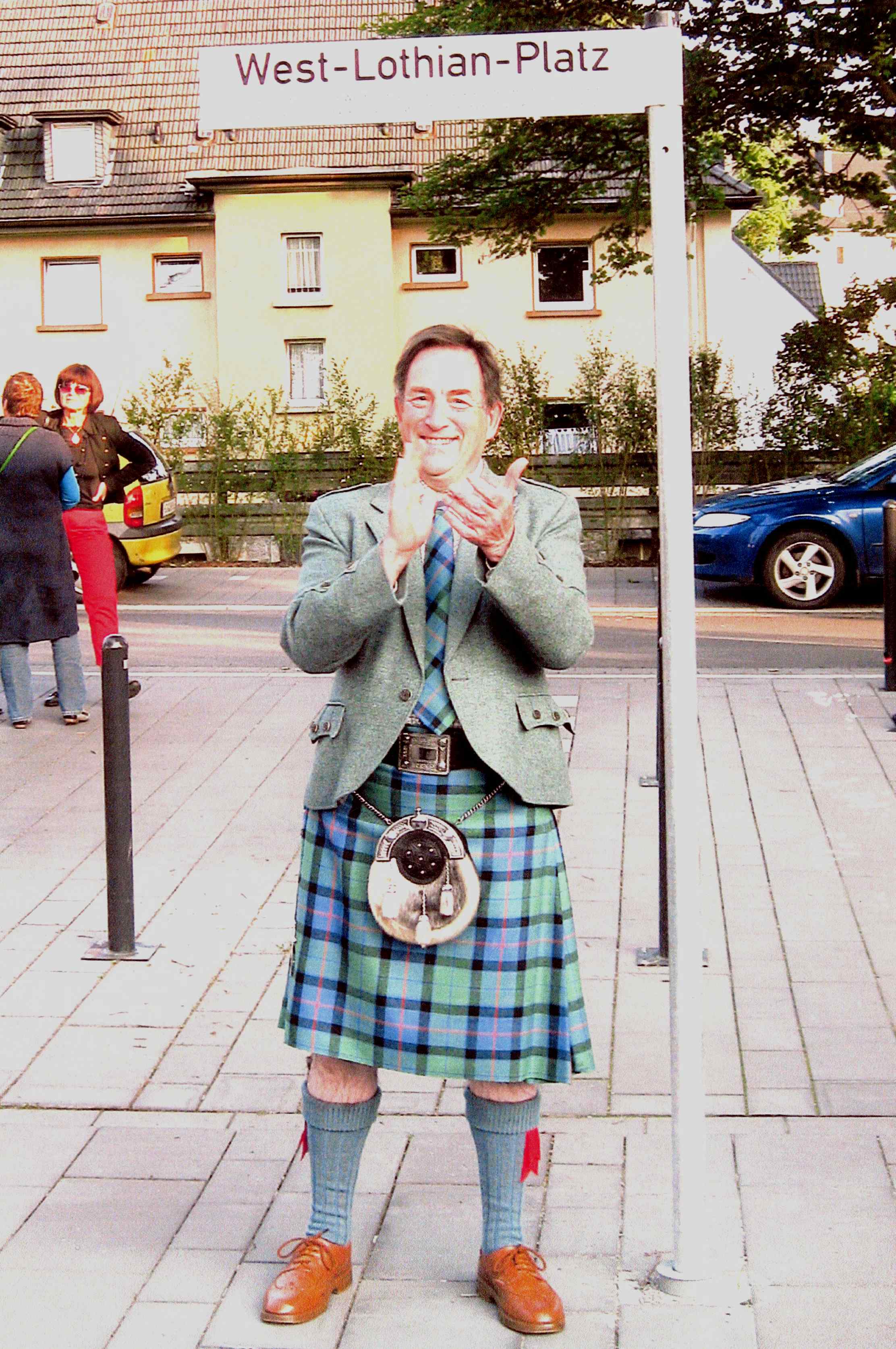 The unveiling coincided with the opening of a new Fire Brigade Museum for Arnsberg on a site adjoining the new Platz. A most convivial evening was spent with the Volunteer Fire Crew who were delighted to show the visitors round. The guests from HSK included the Mr. Veltins who laughed politely at Edgar's usual joke about making a "pilgrimage" to the brewery!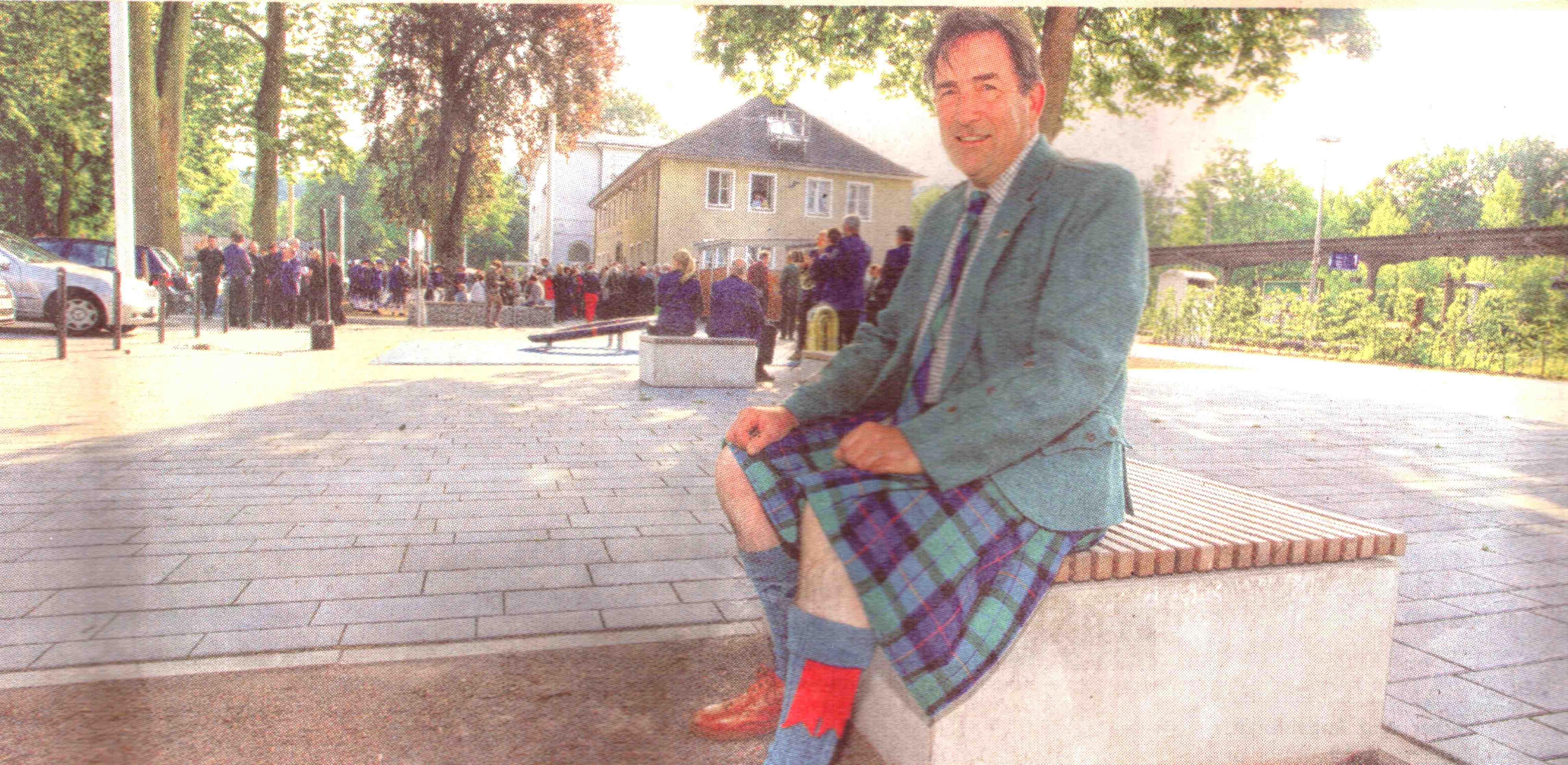 Photo courtesy of Westfalenpost.
3. At the suggestion of our German partners, West Lothian artist Marion John had arranged some of her paintings into an exhibition which was formally opened in the Kreishaus in Meschede in the presence of many dignatories and artists as well as delegates from both the Scottish and Israeli twinning associations. We hope to have some pictures of this exhibition shortly.