2006 2007 2008

Reports 2009

Please note that not every group receives direct cash aid from the Association.

Swim West Lothian twinning visit to Hochsauerland - May 2009


Swimmers from West Lothian travelled to Arnsberg in Germany to take part in the Neheim-Husten 38th International Swim Festival. This is one of the largest open-air swimming festivals in the whole of Europe. 30 youngsters from the West Lothian swimming clubs were selected to compete as part of West Lothian Council's Twinning initiative with Hochsauerland.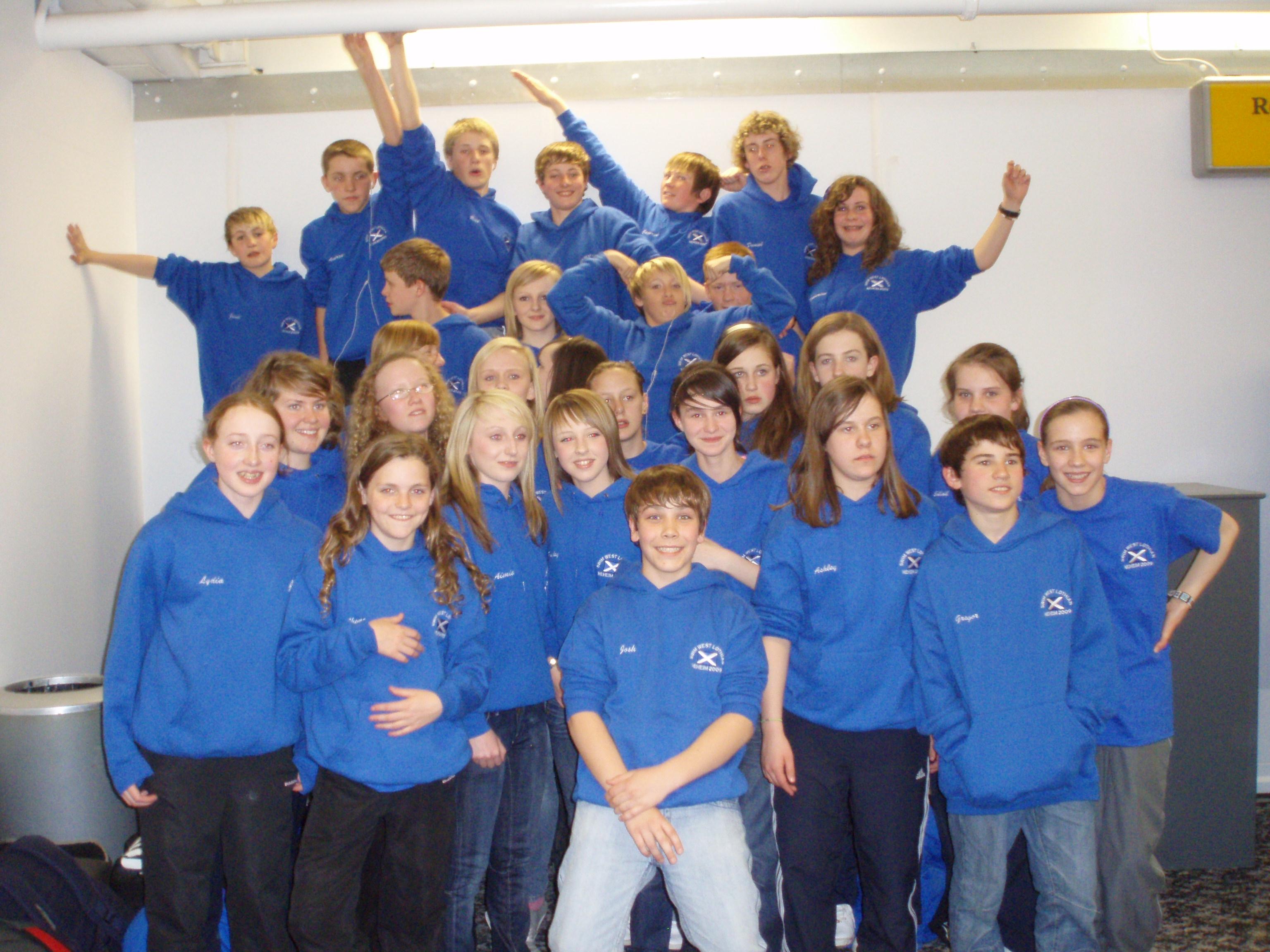 This was the second group to travel to this festival as West Lothian had attended in 2006 and in spite of bad weather had finished a respectful 3rd overall. With some trepidation the young group travelled to try to emulate previous successes and whilst basking in European sunshine they did not disappoint. With stiff competition from all over the world this was to be a learning experience on many different levels, leaving their comfort zones of home, parents and familiar swimming surroundings was to be a major test but one they dealt with, with ease.

Ross Shearer lifted 6 medals with 4 bronze; 400m freestyle, 50m butterfly , 200m backstroke, 100m backstroke and silver in 200m IM & 50m freestyle.
Without a doubt the star of the trip with an amazing 9 medals was James Black with 4 gold, 2 silver & 4 bronze, and unfortunate to finish just outside the medals in his remaining two swims.

Coaches Gilbert Kirkwood and Tricia Aitchison commented, "this was our first foreign trip with these swimmers and one in which we think they grew in every respect".
Sharon Ross, Swimming Development Officer said the festival was extremely well organised and we were all made very welcome - I would like to thank West Lothian Council and the West Lothian Twinning Association for supporting us in this and hope they will continue to do so in the future. It would be fantastic to return in a couple of year's time to clear the medals once again.




West Lothian Hochsauerland Youth Exchange - July/August 2009
This report was submitted by Albert Mancini and Claire Carbray - project coordinators and youth workers.

The Youth Exchange programme was signed on 24th October 1988 - 21 years ago.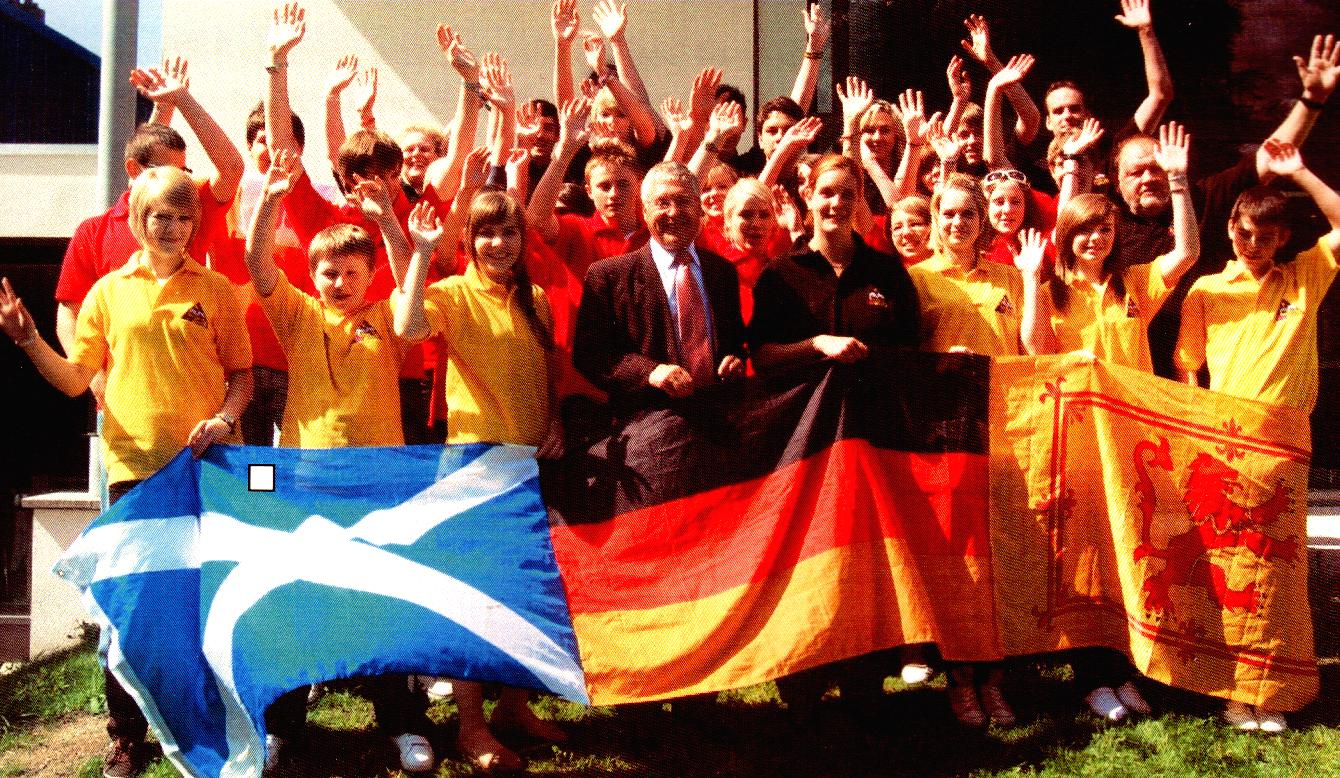 This year, 2009, 13 young people from HSK travelled to West Lothian and met up with 14 West Lothian youths for a varied 11-day programme offering the opportunity to enhance personal development, self esteem and confidence through interaction while taking part in a wide range of social, cultural, healthy and educational activities and to experience the European dimension first hand.
Here is a selection of thoughts from the HSK visitors :-
1. What were the best parts of the visit?

white water rafting, sky walking, gorge walking.
Supper (I like toast)
Scottish Dancing

2. What have you learned about yourself?
I love the Scottish food
My English is not well
I can do more than I believed.

3. What did you learn about other people?
They like us
People can be more friendlier than you think
Everyone is a very special people.