2006
2007
2008
2009
Reports 2010
Please note that not every group receives direct cash aid from the Association.
Newlands Concert Brass Youth Exchange
West Lothian Swim Team celebrate success in Hochsauerland - May 2010
This report submitted by Peter Gilhooly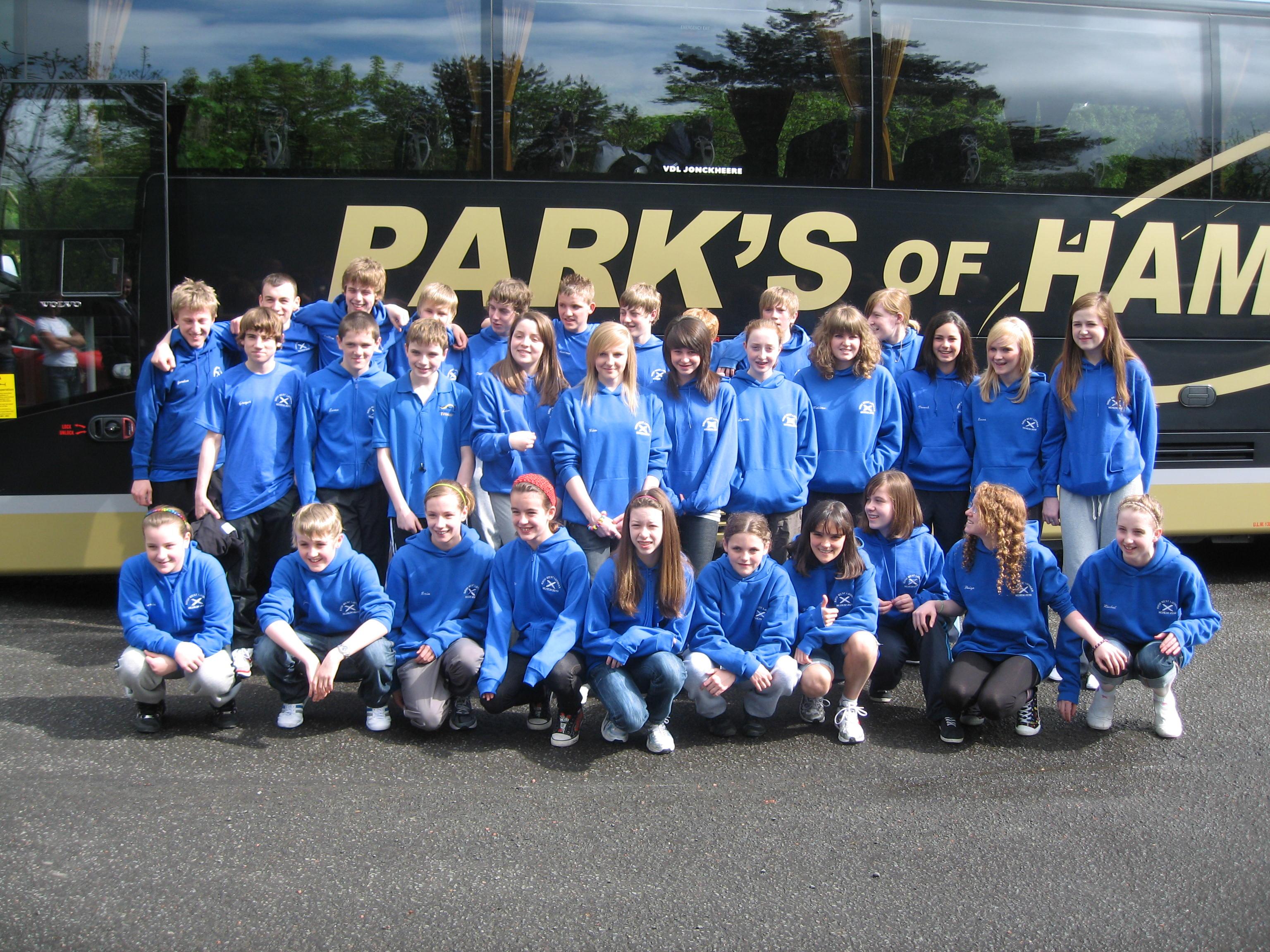 In May this year, 31 young West Lothian swimmers set the 39th International Schwimmfest alight with an awesome display over two and a half days of high level competition from thirty eight clubs from as far away as Nigeria. The venue was the open air 50m pool situated in Neheim-Husten within West Lothian's twin area of Hochsauerland in the Nordrhein-Westfalen area. The local club, SV Neptune, have hosted this event since 1971 and West Lothian have been competing there for the past three years, travelling this time, with their largest squad to date.
The setting was idyllic with the open air pool surrounded by picturesque hills and although the weather was very warm, the temperature of the water was anything but. Our swimmers rose to this challenge and set about their preparations for each session in a very professional manner by using each 'warm up' to acclimatise to the freezing water and the unique conditions of swimming outdoors.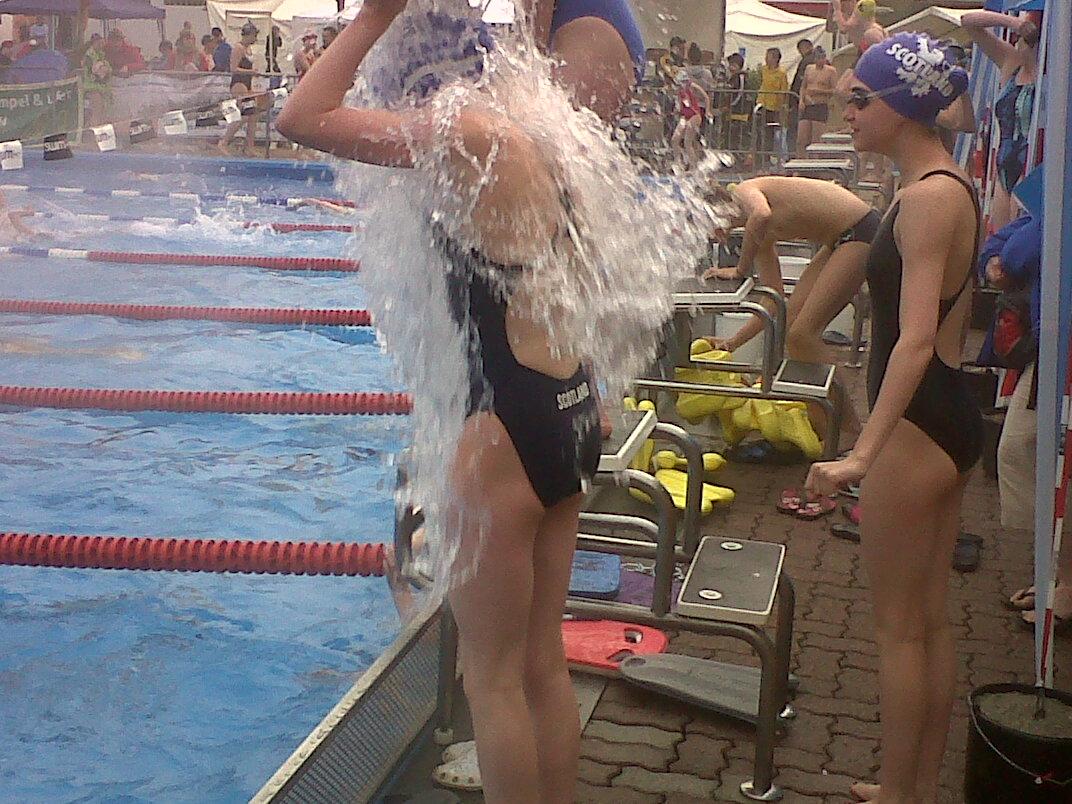 The West Lothian Swim Team were a young group, all between the ages of 12-15, and representative of the swimming clubs in the West Lothian area. The Swimfest, on the other hand, catered for all ages from 9 to18 and over. This would mean that very often our young swimmers would be faced with competing in the same race as adults due to the heats being constructed using entry times. This kept each race competitive but strangely intriguing for the spectator.
Under the guidance of coaches Tricia Aitchison and Tom Sievewright, West Lothian Swim Team displayed great character and resolve to return a massive 41 Gold, 29 Silver and 32 Bronze medals to finish second in the medals table despite winning more than any other team with 102 medals in total. Team spirit was high throughout the meet and this was displayed best during the relay events where success followed in two events. Coach Aitchison said ' I am very proud of our young swimmers, particularly in the relay events which are open age groups. Our 12-15 year old swimmers were often competing against adults yet still managed to bring home two winners trophies'.
Each day of the event placed huge demands on our swimmers. They would rise at 5.30am in order to have breakfast, travel to the venue and start their warm up at 7am. Every swimmer had a full programme of events to participate in with as many as six races to compete in throughout each day. This required a great deal of focus from all our young athletes and they did not disappoint us. Swimming finished at 8pm each evening allowing just enough time to return to the hotel for an evening meal then it was straight to bed in order to prepare for an early start the next day.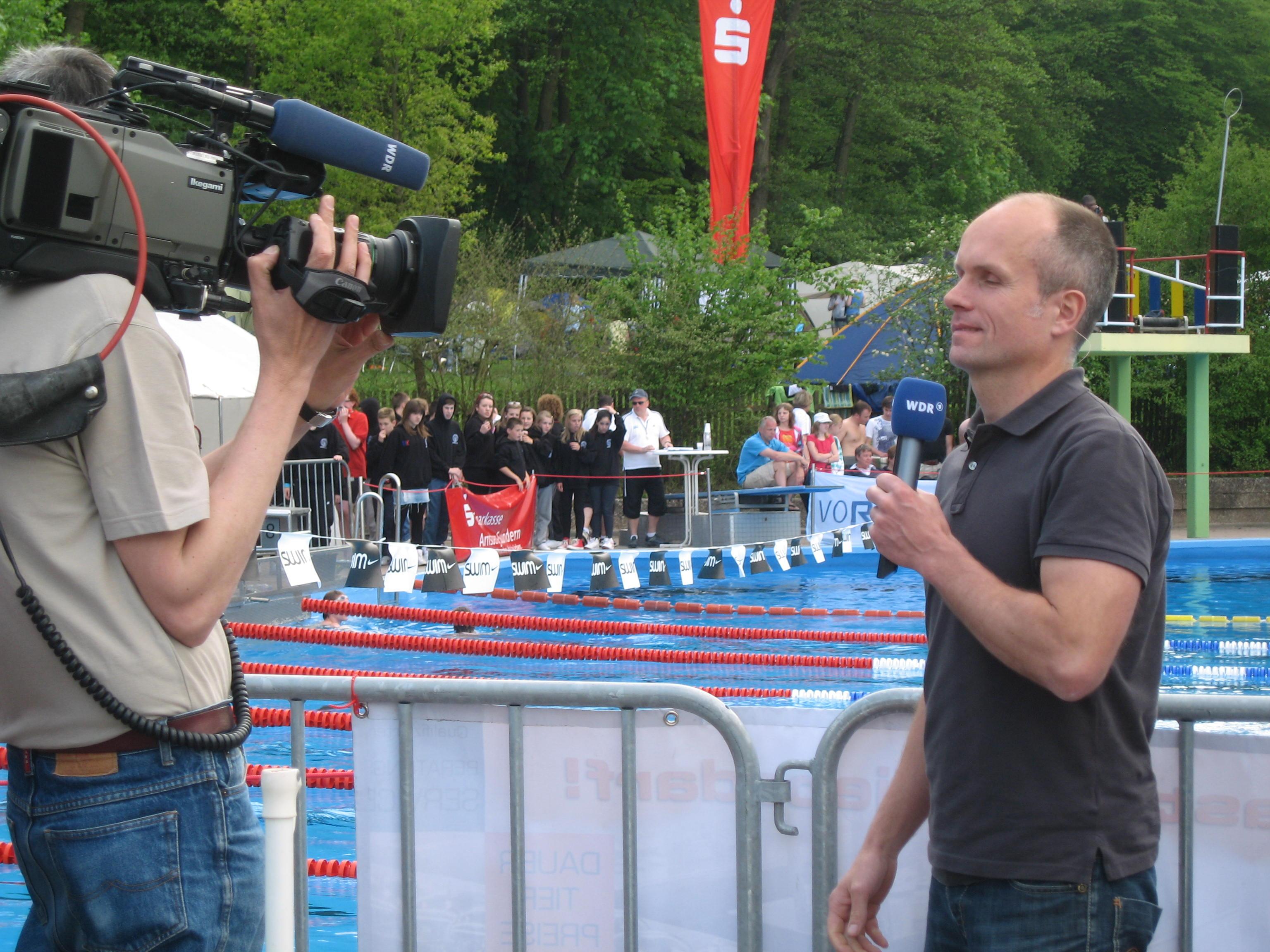 This was also an event which was given great attention by the local media and the Scottish team were highlighted on local German television and participated in radio interviews at the poolside. The event was also covered by webcam and this allowed parents back home to catch a glimpse of their offspring from time to time competing in Germany.
With so many teams from all over Europe and Africa, making new friends was inevitable. Despite the competitive nature of the meet our swimmers worked hard to extend the hand of friendship and to promote a positive image of our country as ambassadors for our local authority. After meeting up last year, West Lothian Swim Team and the English club Erith, from London, continued to develop their friendship. This led to the Scots cheering on the English in relay events, much to the appreciation of the coaches and swimmers from Erith and District Swimming Club.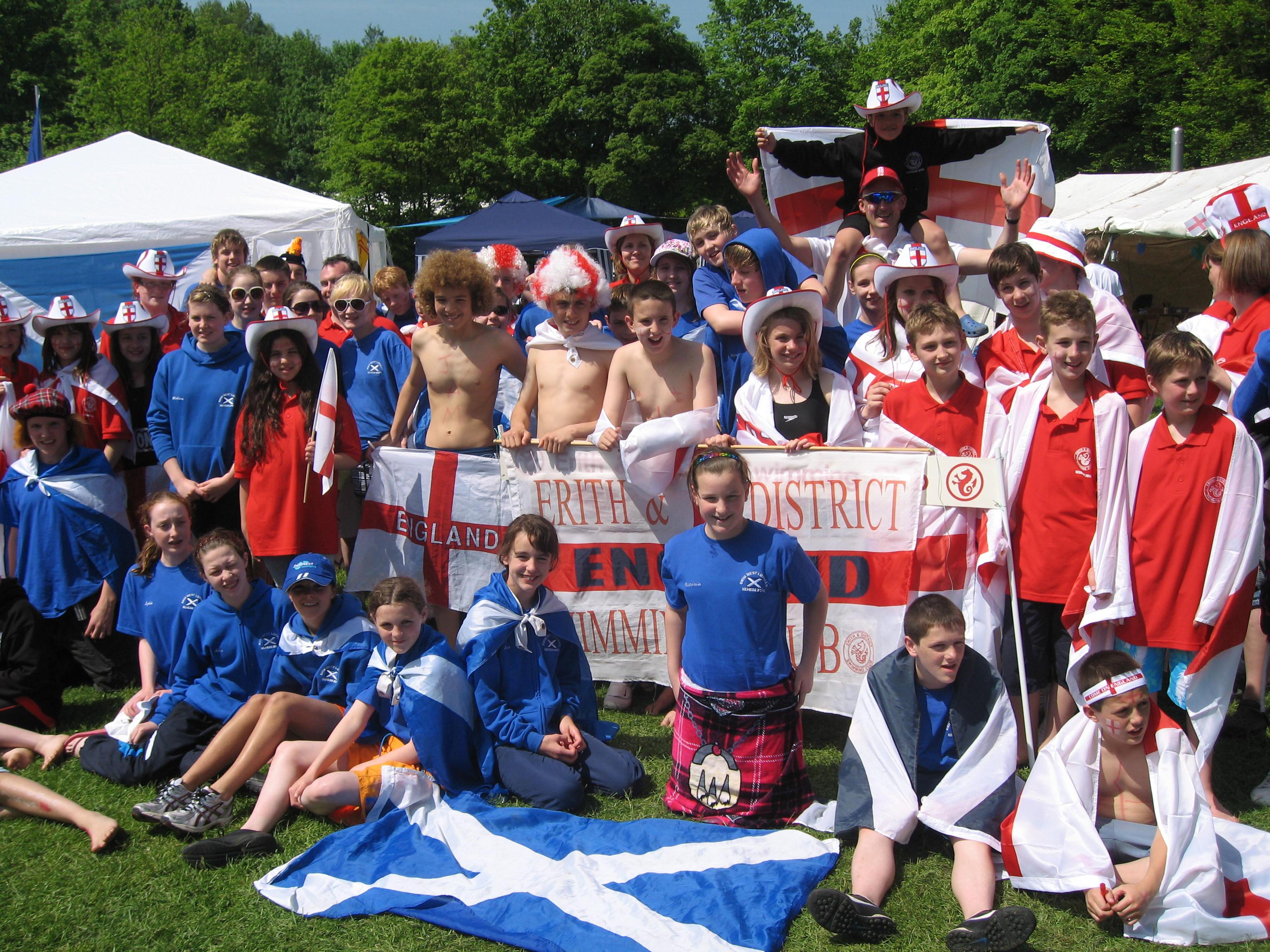 West Lothian International Youth Exchange visits Hochsauerland - July 2010
This report submitted by Albert Mancini.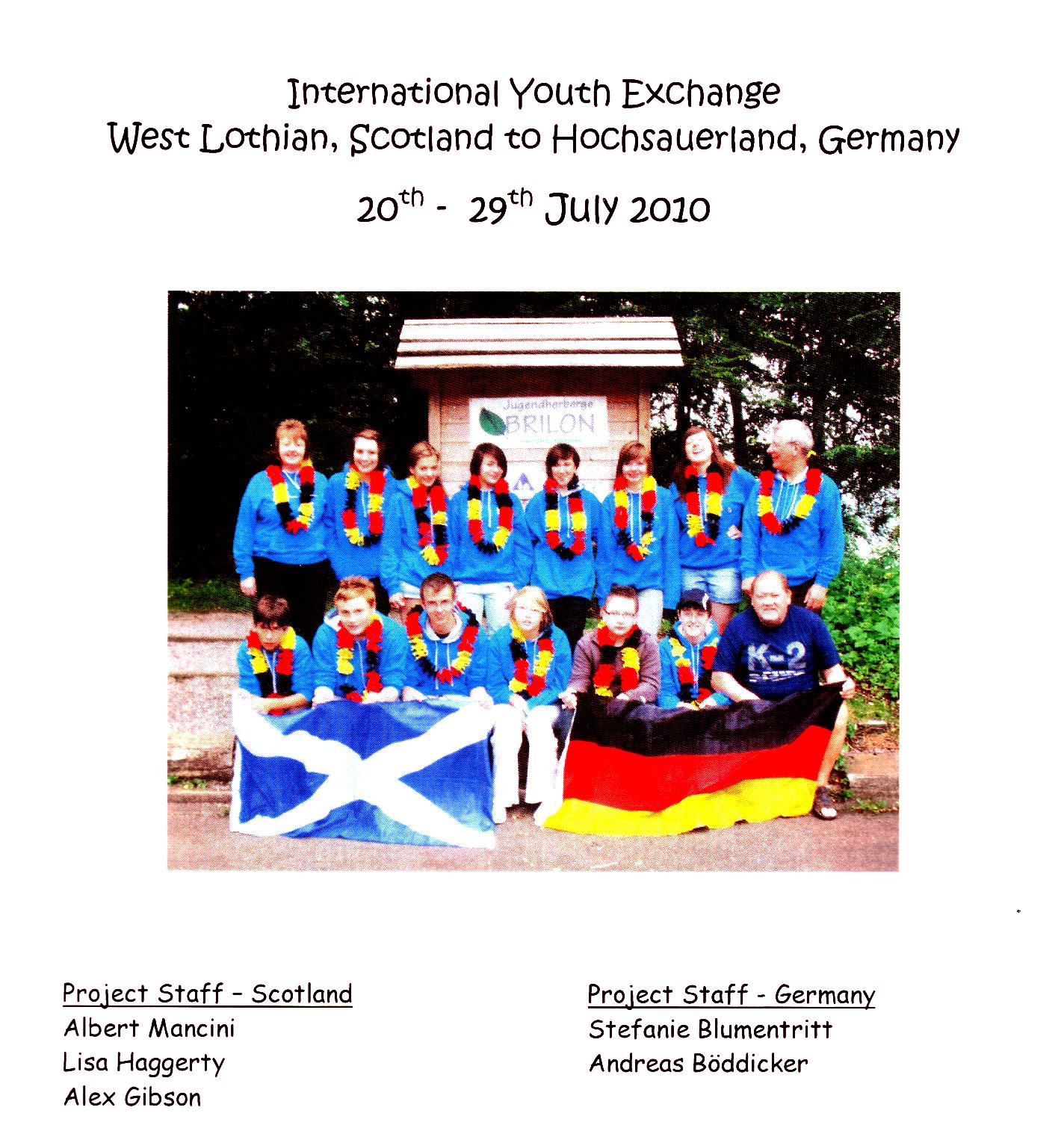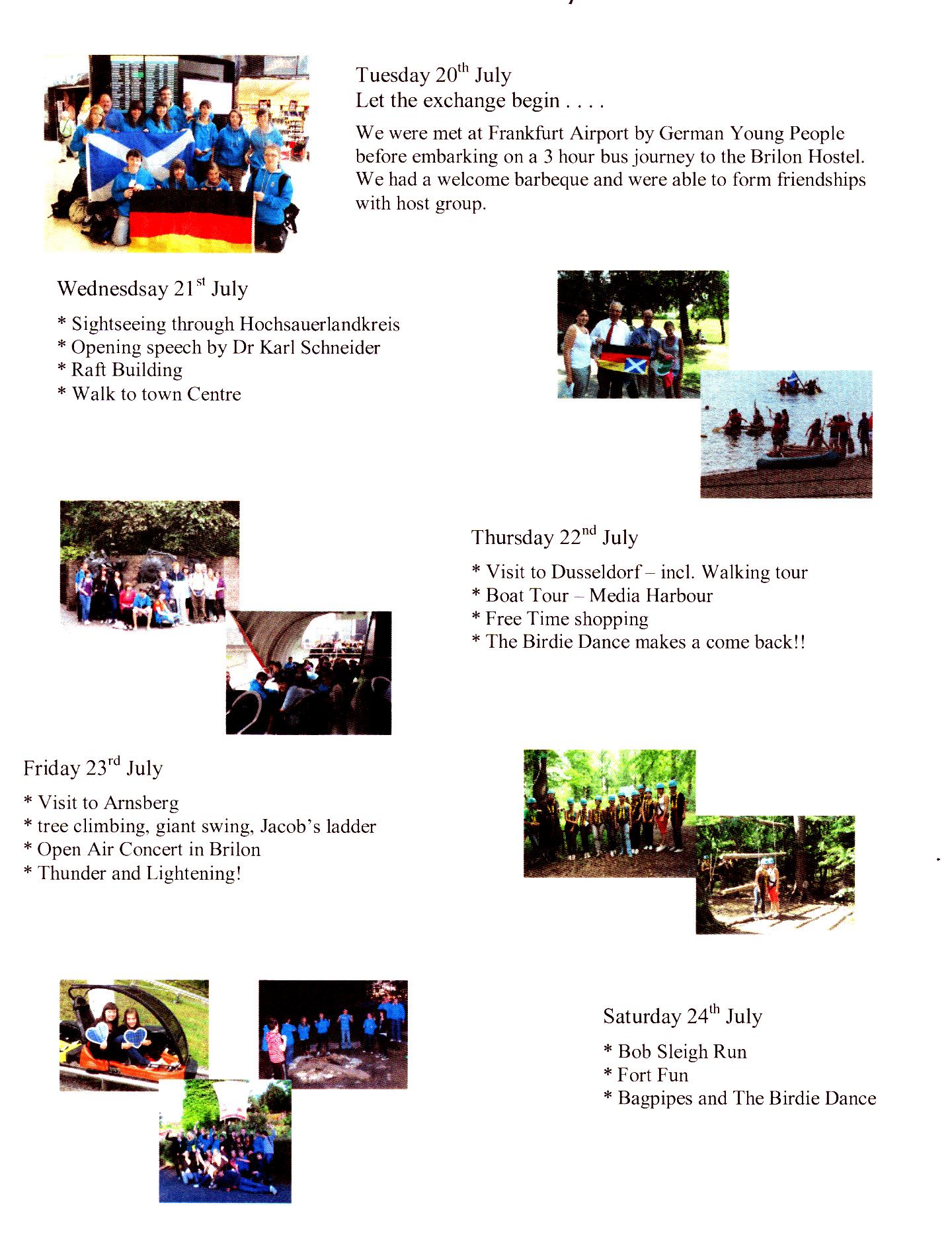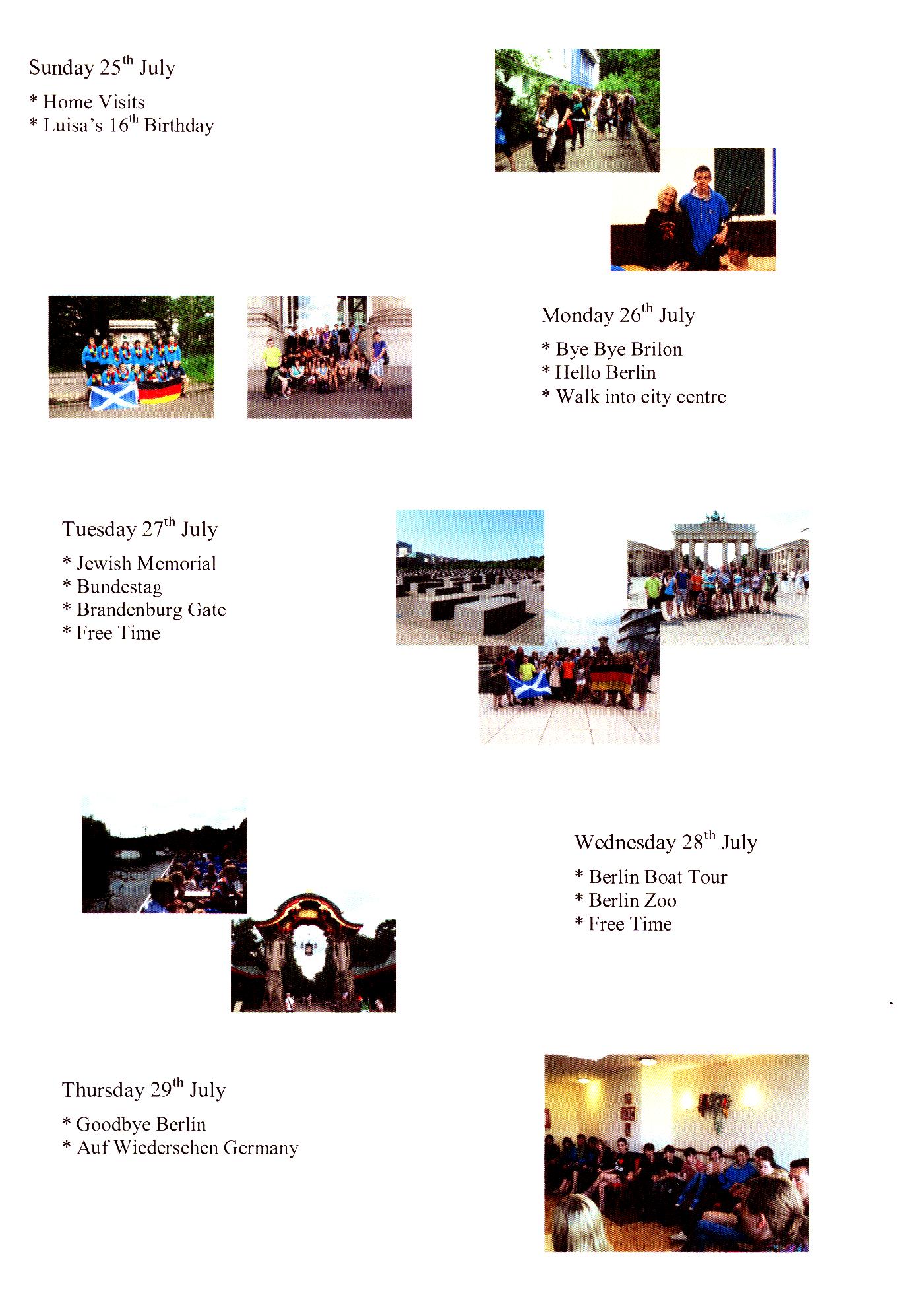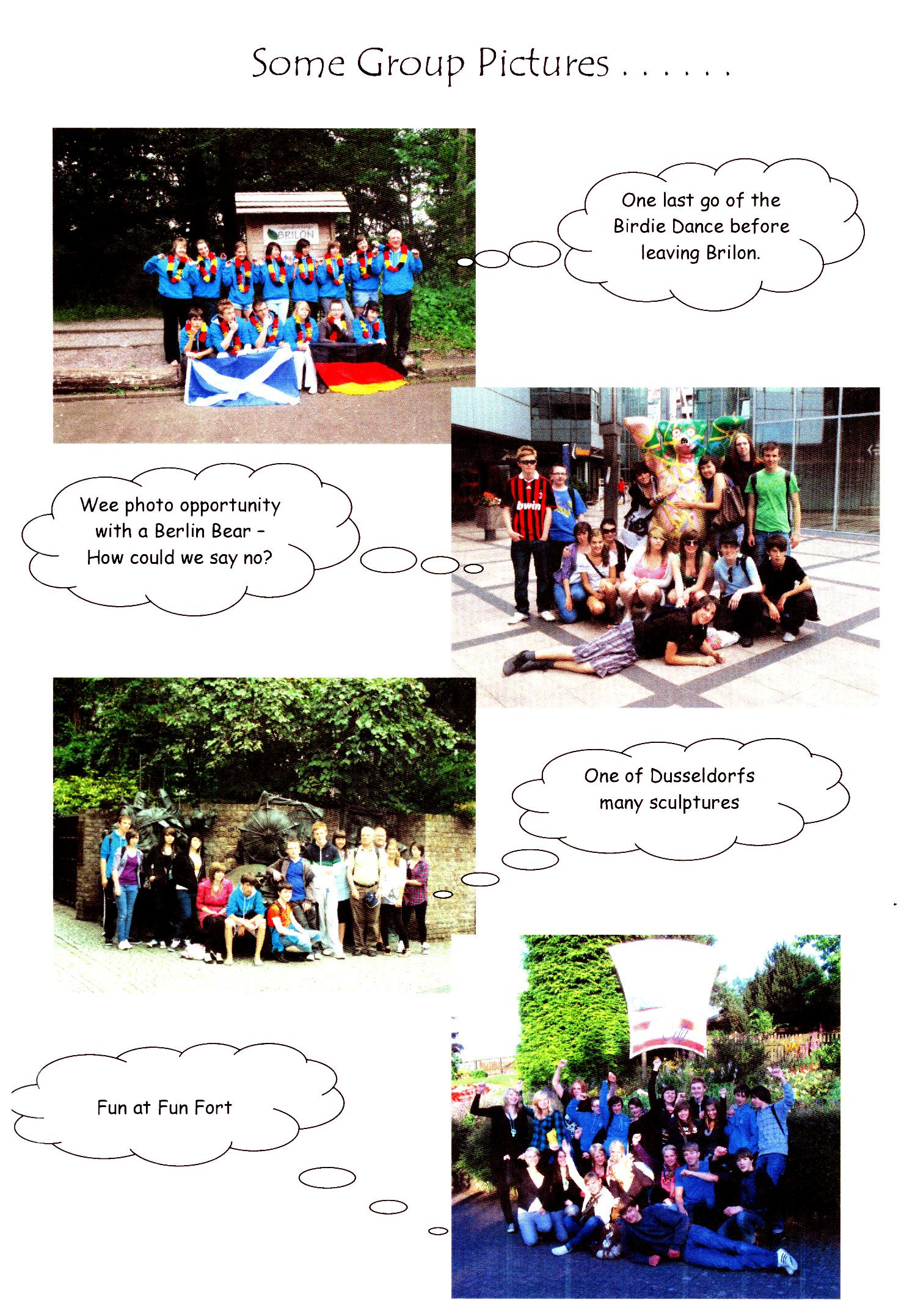 Newlands Concert Brass in Hochsauerland - July 2010
This report submitted by Jennifer Heenan.