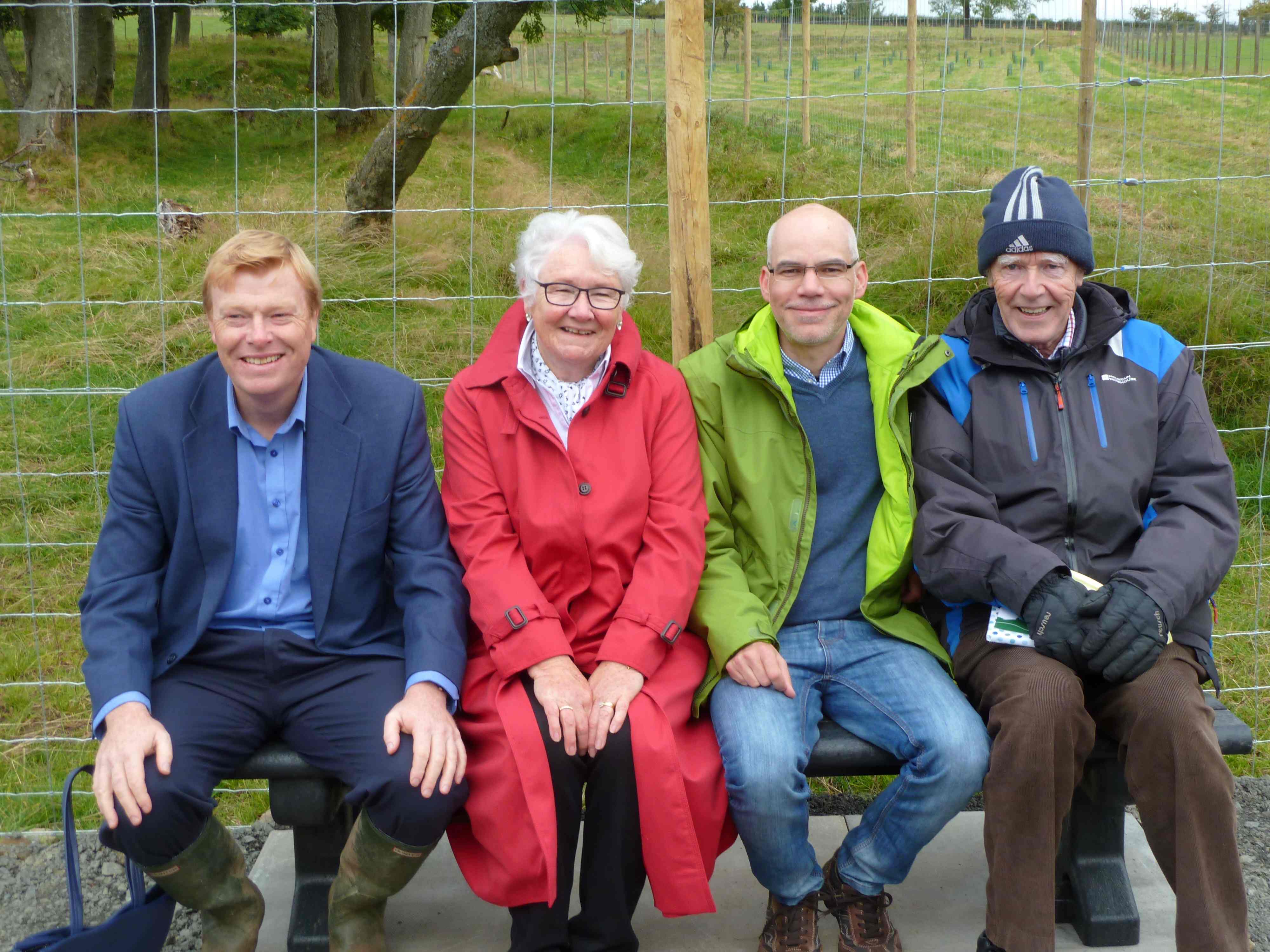 2017: WL Councillor Harry Cartmill, Liz Liddell (Chairman of the West Lothian Twinning Association), Sebastian Schüttler (chairman of the HSK Partnerschaft) and leader of WLC Lawrence Fitzpatrick sitting on the bench to which the memorial plaque in celebration of 45 years of happy and successful twinning is attached.
the 45 trees can just be seen at the top of the picture.
A closeup of the plaque is shown next.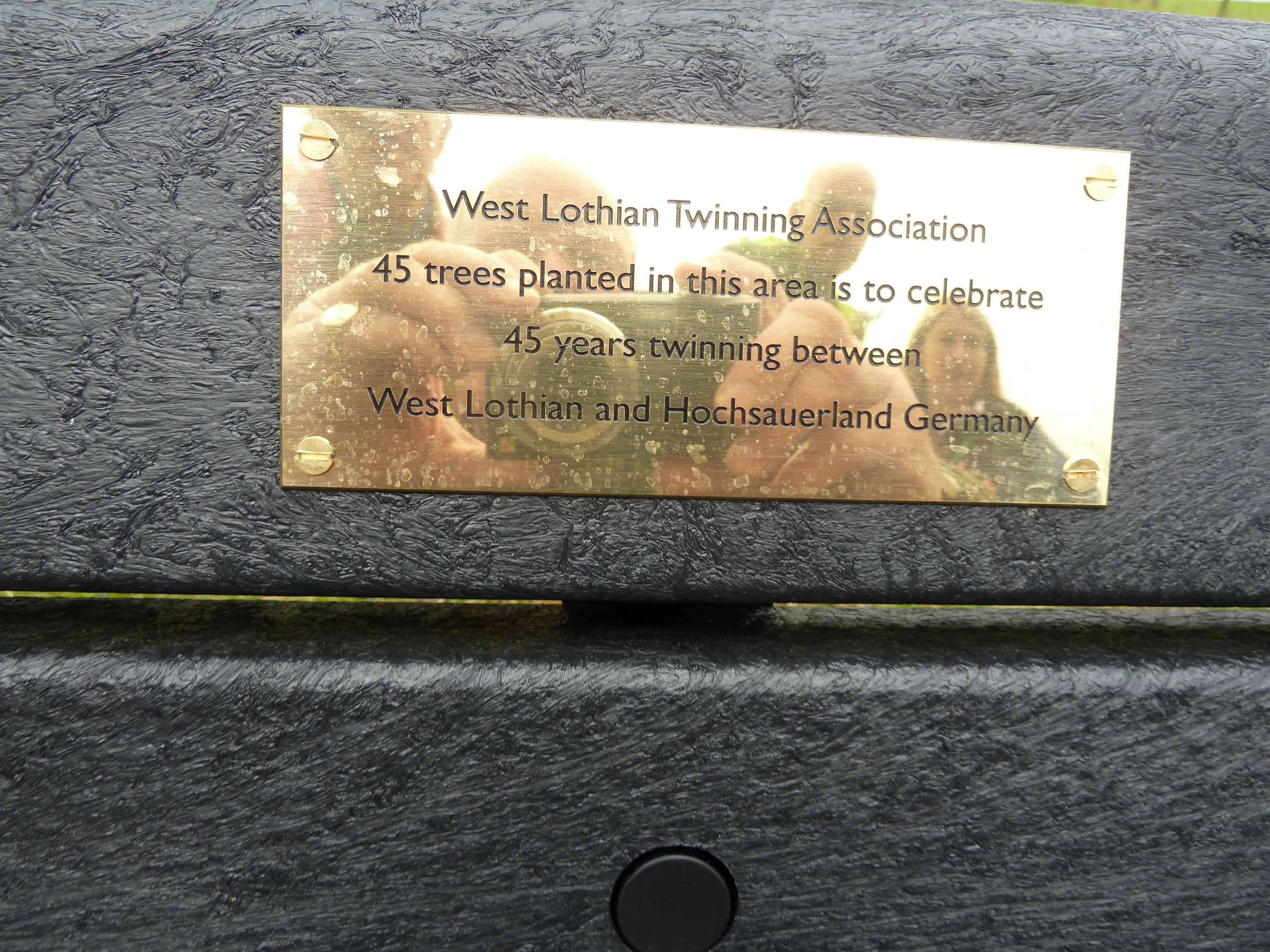 2017: Closeup of the plaque attached to a bench near the 45 trees planted in Beecraigs Country Park.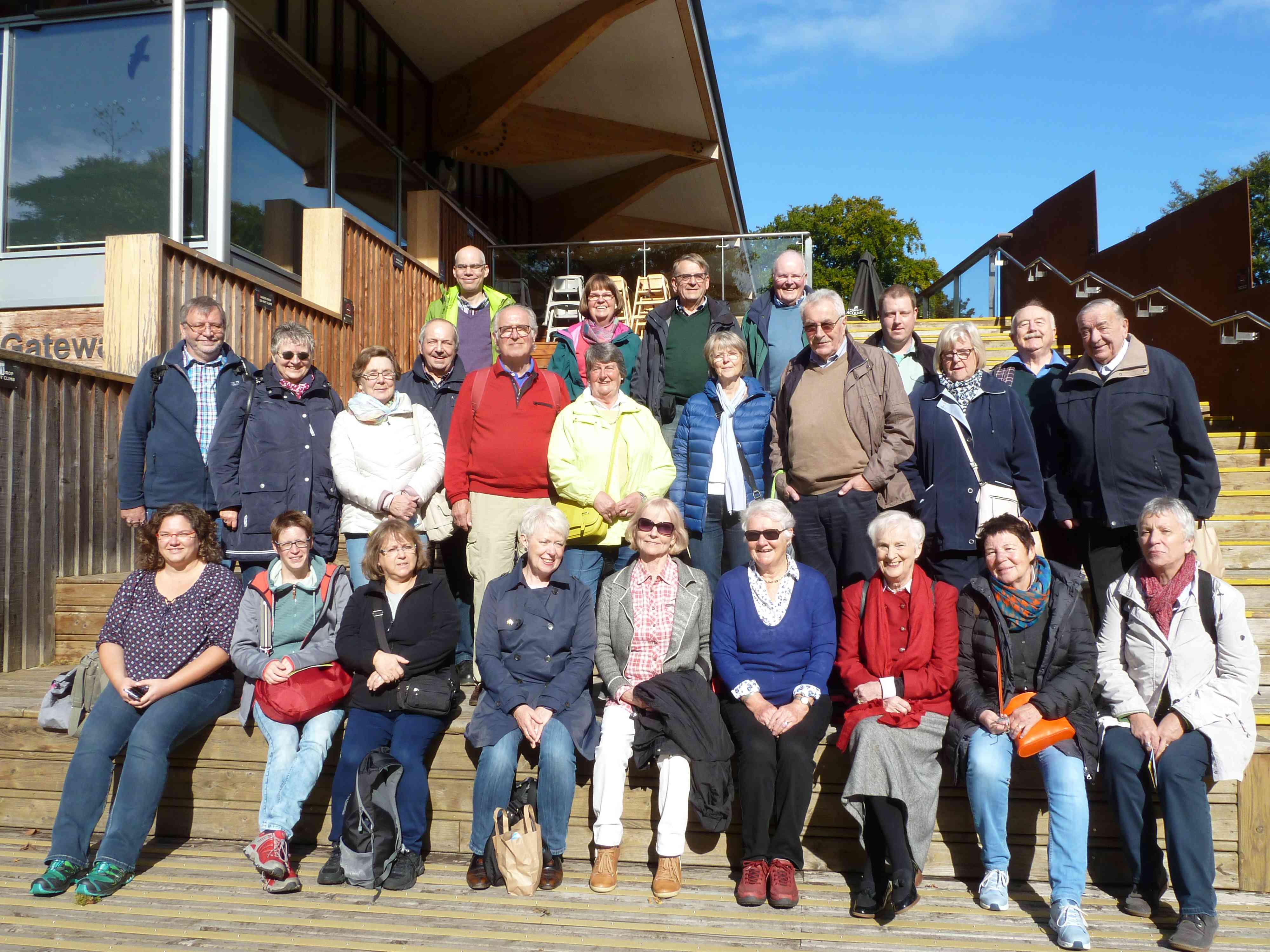 A happy group photograph taken during the 45th anniversary celebrations.


.